Are you looking for a new home? If you are, have you considered buying a new construction home? There are many benefits to doing so, including that you can often customize your home to meet your specific needs and wants. Plus, new construction homes are typically built with high-quality materials and features. If you're interested in buying a new construction home in southwest Florida, here are some of the best advantages to consider.
Benefits of a New Construction Home
Everything is Under Warranty
A new home is a fresh start. All the materials and appliances are new and under warranty. This means that, for the most part, you won't have to worry about expensive repairs or replacements for many years. When something does break, it's usually covered by the builder's warranty. On the other hand, an older home will likely need some work as soon as you move in. Even if the previous owners took good care of it, there are bound to be a few things that need attention. And, as anyone who has owned an older home knows, those "few things" can quickly turn into a long list of projects.
Most builders offer a warranty on their quality and materials, so you can rest assured that your investment is protected. This isn't always the case with existing homes, so it's essential to do your research before purchasing. So, if you're not handy or don't enjoy working on projects around the house, a new home is probably a better option for you. It will save you money in the long run and give you peace of mind knowing that everything is new and under warranty.
Efficient Use of Energy
One of the primary benefits of building a new home is taking advantage of the most current energy-efficient construction techniques and materials. Using these products can minimize your carbon footprint, save money on your utility bills, and live in a healthier environment. In southwest Florida, we are incredibly blessed with abundant natural sunlight. This means that solar panels can provide a significant amount of power for your home. Many new homes are being built with solar panels already installed, which is likely to become even more common in the future.
Another way to make your new home more energy-efficient is by choosing appliances with high Energy Star ratings. These appliances use less electricity and water than their older counterparts, saving you a lot of money over the long term. Finally, insulating your home correctly is essential for keeping it cool in the summer and warm in the winter. We recommend using impact-resistant windows and doors in southwest Florida to keep the heat.
Easier Financing
If you're looking to finance your new construction home, you'll likely find it easier to obtain a loan for a newly built home than an existing one. That's because lenders view new construction as a lower-risk investment. As such, you may be able to secure a lower interest rate on your loan. Additionally, many builders offer incentives for buyers who finance their homes through the builder's preferred lender. These can include a lower interest rate, closing cost assistance, or even upgrades to your new home.
You will often have an easier time securing financing. Most builders work with preferred lenders who offer specialized programs for buyers looking to purchase new construction homes. Additionally, many builders are willing to provide incentives for buyers who use their preferred lender, such as paying closing costs or providing a higher interest rate.
Personalization
One of the most significant advantages of buying a new construction home is choosing the specific features and finishes you want. You're limited to the previous owner's choices when you buy an existing home. But when you build a new home, you get to select everything from the flooring and countertops to the appliances and fixtures. This allows you to create a custom space that reflects your unique style and needs.
Lower Closing Cost
Buying a new construction home usually comes with lower closing costs. Since the builder has already paid for many of the expenses associated with building the home, they can often pass those savings on to the buyer. This can save you thousands of dollars in the long run, making a new construction home an even more attractive option.
Pros & Cons of Buying a New Construction Home
There are a few key things to consider when buying a new construction home in Southwest Florida.
Pros
On the pro side, you'll be the property's first owner, which comes with certain advantages. The main one is that everything in the home is brand new – from the appliances to the fixtures and finishes. Additionally, you'll have a say in how your home is designed and built, so you can customize it to suit your specific needs and taste. And lastly, new construction homes often come with warranties from the builder, so you'll have peace of mind knowing that any issues that arise will be covered.
Cons
On the con side, buying a new construction home can be more expensive than an existing home. Additionally, the building process can sometimes be delayed, so you may have to wait a while before moving in. And lastly, since everything is new, it may take some time to get used to living in a brand-new home.
Benefits of Buying a New Construction in Southwest Florida – Summary
If you're considering purchasing a new home in southwest Florida, be sure to weigh the pros and cons of new and existing homes before deciding. Overall, the pros and cons of buying a new construction home in Southwest Florida depend on your individual needs and preferences. If you're looking for a home that is completely customized to your liking and willing to pay a bit more for it, then a new construction home may be the right choice for you. However, if you're on a budget or not interested in waiting for the home to be built, an existing home might be a better option. Ultimately, the decision comes down to what you value most in a home.
If you want the best advice consult the Naples Agent to have a clear image of what you have in mind so that it could be reflected accurately.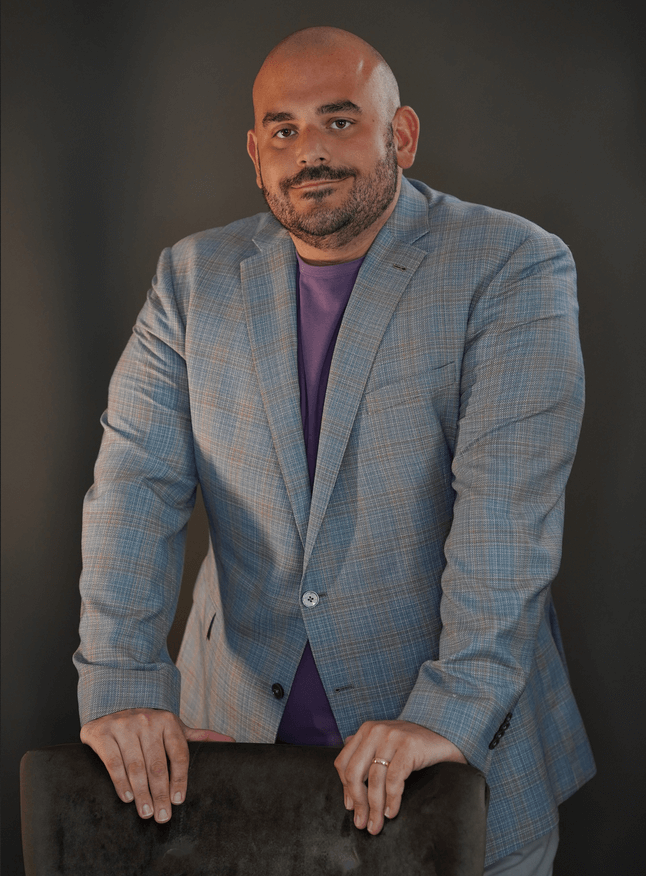 He brings his extensive knowledge of the real estate market, excellent communication skills, experience, and passion to Southwest Florida with the aim of helping sellers, buyers, and investors in achieving their dreams and goals. By incorporating modern digital marketing strategies used by fortune 500 companies, his fresh and innovative approach to real estate, coupled with his natural ability to connect with people, has allowed him to achieve success even in the most complex and competitive situations.