If you're considering a move to Naples, Florida, and you have school-age children, one of your top priorities will undoubtedly be finding the best schools in the area. Naples is not only known for its beautiful beaches and stunning landscapes but also for its excellent educational institutions. In this guide, we'll explore the top schools in Naples, FL, to help you make an informed decision when buying a home in this charming city.
Why Naples, FL?
Before we delve into the best schools, let's briefly discuss why Naples, FL, is an attractive destination for families.
 The Natural Beauty
Naples boasts pristine beaches, lush parks, and a serene environment that's perfect for raising kids. The city's natural beauty provides an ideal backdrop for a wholesome childhood.
 Cultural and Recreational Activities
With numerous museums, theaters, and recreational activities, Naples offers a diverse range of cultural experiences for your family to enjoy.
 Strong Sense of Community
Naples has a strong sense of community, making it easy for newcomers to feel welcome and connected.
The Importance of School Selection
Choosing the right school is a decision that can shape your child's future. It's crucial to consider various factors when making this choice, including your child's interests, learning style, and long-term educational goals. Naples, with its diverse range of schools, provides a unique opportunity for parents to find the perfect fit for their children.
Here are some factors to consider when choosing a school:
Academics:

 

What are the school's academic standards? What are the graduation rates?
Curriculum:

 

What is the school's curriculum like? Does it offer the courses that your child is interested in?
Extracurricular activities:

 

What extracurricular activities are offered? Are there any that your child is interested in?
Teachers:

 

What are the teachers like? Are they qualified and experienced?
School culture:

 

What is the school culture like? Is it a good fit for your child?
The Role of Public Schools
Naples is home to several outstanding public schools, each with its own strengths and specializations. Public schools are funded by taxpayers and offer free education to all eligible residents.
 Funding and Resources
Public schools in Naples benefit from consistent funding, ensuring that they have access to the resources needed to provide quality education.
 Diversity
Public schools often reflect the diversity of their communities, exposing students to different cultures and perspectives.
 Inclusive Education
Public schools are required to provide inclusive education for students with special needs, ensuring that every child has access to a quality education.
Exploring Private School Options
In addition to public schools, Naples offers a range of private schools, each with its unique approach to education. Private schools typically require tuition fees and may have specific admission criteria.
 Specialized Curricula
Private schools often offer specialized curricula, such as Montessori, International Baccalaureate (IB), or faith-based education, allowing parents to choose an educational philosophy that aligns with their values.
 Smaller Class Sizes
Private schools tend to have smaller class sizes, which can lead to more personalized attention and a closer-knit community.
 Enhanced Facilities
Some private schools in Naples boast state-of-the-art facilities, including technology labs, performing arts centers, and sports complexes.
Charter Schools: A Unique Option
Charter schools provide an alternative to traditional public and private schools. They are publicly funded but operate independently, allowing for more flexibility in their approach to education.
 Innovative Programs
Charter schools often experiment with innovative teaching methods and curriculum designs to meet the needs of diverse learners.
 Freedom to Choose
Parents have the freedom to choose a charter school that aligns with their child's interests and learning style.
 Accountability
Charter schools are held accountable for their performance, ensuring a high standard of education.
Making Your Decision
When choosing a school in Naples, consider your child's unique needs, your family's values, and the educational philosophy that resonates with you. Take the time to visit schools, meet with teachers and administrators, and seek input from other parents in the community. Remember that the best school for one child may not be the best for another, so prioritize finding the perfect fit for your family.
Top Elementary Schools
When it comes to elementary education in Naples, several schools stand out.
 Seagate Elementary School
Seagate Elementary School is renowned for its dedicated teachers and strong focus on academic excellence. Its nurturing environment ensures that young learners thrive.
 Pelican Marsh Elementary School
Pelican Marsh Elementary School is known for its innovative teaching methods and a commitment to holistic development.
Top Middle Schools
As your child progresses, the middle school years become crucial for their growth and development.
 Pine Ridge Middle School
Pine Ridge Middle School offers a well-rounded curriculum and a range of extracurricular activities, ensuring that students have a balanced education.
 Gulfview Middle School
Gulfview Middle School emphasizes character development, preparing students not only for high school but also for life beyond the classroom.
Top High Schools
For high school students, Naples offers excellent options to prepare them for college and beyond.
 Naples High School
Naples High School consistently ranks among the top high schools in the state, offering advanced placement courses and a variety of clubs and sports.
 Barron Collier High School
Barron Collier High School focuses on academic rigor and provides a supportive environment for students to excel.
Specialized Education
Naples also offers specialized educational options for students with unique needs.
 Mason Classical Academy
Mason Classical Academy is a charter school known for its classical curriculum and a strong emphasis on character education.
 Royal Palm Academy
Royal Palm Academy combines faith-based education with a challenging academic program.
In conclusion, Naples, FL, is not just a paradise for beach lovers but also for families seeking the best educational opportunities for their children. The city offers a range of top-rated elementary, middle, and high schools, as well as specialized educational institutions, ensuring that every child's needs are met. When choosing a home in Naples, consider the quality of nearby schools, as it can significantly impact your child's future.
FAQs
How can I determine which school is the best fit for my child?
To determine the best school for your child, consider their individual needs, interests, and learning style. Visit schools, talk to teachers and administrators, and seek recommendations from local parents.
 Are there any private schools in Naples, FL?
Yes, Naples has several private schools offering diverse educational approaches, including faith-based and specialized curricula.
 What extracurricular activities are available in Naples schools?
Naples schools offer a wide range of extracurricular activities, including sports, arts, clubs, and community service opportunities.
 Is Naples a family-friendly city?
Yes, Naples is known for its family-friendly atmosphere, with numerous parks, recreational activities, and a strong sense of community.
 How can I access more information about these schools?
You can visit the websites of individual schools, attend open houses, and contact the school administration for detailed information on curriculum, programs, and admissions.
In summary, Naples, FL, offers not only a fantastic lifestyle but also excellent educational options for your children. With careful research and consideration, you can find the best school that aligns with your family's values and your child's academic needs.
Access Now
To explore more about the schools in Naples and begin your journey toward finding the best fit for your child, access this valuable resource:
In conclusion, Naples, FL, offers a plethora of educational opportunities for families looking to provide their children with a top-notch education. Whether you opt for public, private, or charter schools, the key is to make a well-informed decision that aligns with your child's needs and your family's values. Naples' commitment to education ensures that your child's academic journey will be a rewarding one.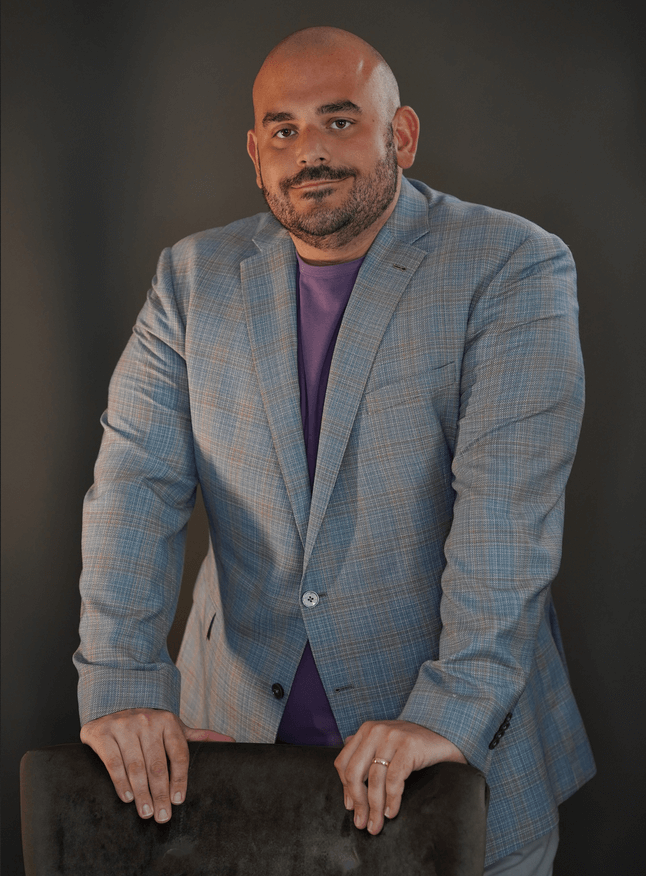 He brings his extensive knowledge of the real estate market, excellent communication skills, experience, and passion to Southwest Florida with the aim of helping sellers, buyers, and investors in achieving their dreams and goals. By incorporating modern digital marketing strategies used by fortune 500 companies, his fresh and innovative approach to real estate, coupled with his natural ability to connect with people, has allowed him to achieve success even in the most complex and competitive situations.