Retirement is a significant milestone in life, and for many, it's a time to seek out new adventures and relaxation. One of the most popular retirement destinations in the United States is Southwest Florida. With its stunning beaches, warm climate, and numerous 55+ communities, it's no wonder why so many retirees choose to call this region their home. In this article, we will explore the allure of retiring in paradise and delve into some of the top 55+ communities in Southwest Florida.
The Appeal of Southwest Florida
Sunshine Year-Round
Southwest Florida boasts a tropical climate, which means you can expect sunshine and warm temperatures throughout the year. The mild winters and hot summers create an ideal environment for outdoor activities, making it a haven for retirees who enjoy spending time in the sun.
Beautiful Beaches
One of the main attractions of Southwest Florida is its pristine coastline. From the powdery white sands of Siesta Key to the tranquil shores of Sanibel Island, retirees have a plethora of beaches to explore and relax on. The Gulf of Mexico's calm waters also make it an excellent spot for swimming, fishing, and boating.
Cultural and Recreational Activities
In addition to its natural beauty, Southwest Florida offers a vibrant cultural scene. You can visit art galleries, attend live performances, and explore museums. The region is also a golfer's paradise, with numerous golf courses designed to challenge and delight enthusiasts of all skill levels.
The Advantages of Retiring in Southwest Florida
Healthcare Excellence
Healthcare is a top priority for retirees, and Southwest Florida doesn't disappoint in this regard. The region is home to world-class medical facilities, including top-ranked hospitals and specialized clinics. Many retirees find peace of mind knowing that they have access to quality healthcare services as they age.
Tax Benefits
Florida is often hailed for its tax-friendly policies, making it an attractive destination for retirees. The state has no income tax, which means your retirement income, including Social Security benefits and pensions, won't be taxed by the state. Additionally, there are property tax exemptions for eligible seniors, further reducing the financial burden.
Natural Beauty and Outdoor Activities
Southwest Florida is a nature lover's paradise. Beyond the beaches, the area is teeming with natural beauty, from lush parks and wildlife preserves to tranquil lakes and rivers. Retirees can enjoy activities such as bird watching, kayaking, and hiking, immersing themselves in the region's rich biodiversity.
55+ Communities: A Perfect Retirement Option
Active Lifestyle
55+ communities in Southwest Florida cater to active retirees who want to make the most of their golden years. These communities often feature amenities like golf courses, fitness centers, swimming pools, and social clubs, encouraging residents to stay active and engaged.
Maintenance-Free Living
One of the perks of living in a 55+ community is the maintenance-free lifestyle. Say goodbye to mowing the lawn or shoveling snow. Many of these communities offer landscaping and home maintenance services, allowing residents to focus on enjoying life.
Social Connections
Retirement can sometimes lead to feelings of isolation, but 55+ communities promote social interaction. Residents can participate in a variety of clubs and activities, fostering new friendships and a sense of belonging.
Top 55+ Communities in Southwest Florida
The Villages
Located in Sumter County, The Villages is the largest 55+ community in the world. It offers an incredible range of amenities, including golf courses, recreational centers, and a town square bustling with shops and restaurants.
Pelican Preserve
Situated in Fort Myers, Pelican Preserve is a nature lover's paradise. It features a butterfly garden, boardwalk nature trails, and a golf course designed by renowned architect Chip Powell.
Del Webb Naples
This community in Ave Maria is known for its active lifestyle and impressive amenities. Residents can enjoy a resort-style pool, a state-of-the-art fitness center, and numerous social clubs.
Kings Gate
Kings Gate in Port Charlotte is a gated community offering an 18-hole golf course, tennis courts, and a full-service restaurant. It's an excellent choice for retirees who want an all-inclusive lifestyle.
Valencia Bonita
Nestled in Bonita Springs, Valencia Bonita offers a luxurious experience with a stunning clubhouse, fitness center, and an on-site restaurant. It's a community where relaxation meets sophistication.
Cascades at Estero
Located in Estero, this community is known for its Mediterranean-inspired architecture and stunning 28,000-square-foot clubhouse. Residents can enjoy tennis, bocce ball, and a packed social calendar.
Naples Heritage
Golf enthusiasts will appreciate Naples Heritage in Naples. This gated community features an 18-hole golf course designed by Gordon Lewis, along with tennis courts and a clubhouse offering fine dining.
Shell Point Retirement Community
Situated in Fort Myers, Shell Point is a continuing-care retirement community that provides a range of care options as residents age. It offers waterfront living and numerous amenities, including a championship golf course.
The Plantation
This Fort Myers community boasts an 18-hole Hurdzan-Fry golf course, a resort-style pool, and a wellness center. The Plantation offers a serene retreat for retirees who value tranquility.
VillageWalk of Bonita Springs
Known for its picturesque lakes and walking paths, VillageWalk of Bonita Springs offers a true sense of community. It features a town center with a café, post office, and fitness center.
Making the Decision
Choosing the right 55+ community in Southwest Florida is a significant decision that should align with your retirement goals and lifestyle preferences. Here are a few tips to help you make an informed choice:
Visit in Person: Whenever possible, visit the communities you're interested in. This allows you to experience the atmosphere, meet current residents, and get a feel for daily life in the community.
Consider Your Interests: Think about the activities and amenities that matter most to you. Whether it's golf, swimming, or cultural events, finding a community that aligns with your interests is crucial.
Budget Wisely: Understand the financial aspects, including HOA fees, property taxes, and any additional costs associated with the community. Ensure it fits comfortably within your retirement budget.
Talk to Residents: Engaging with current residents can provide valuable insights. Ask about their experiences, the community's strengths, and any concerns they might have.
Plan for the Future: Consider the long-term aspect of your retirement. Some communities offer a continuum of care, which can be beneficial if your healthcare needs change over time.
Retiring in Southwest Florida presents an enticing opportunity to embrace a vibrant, sun-kissed lifestyle within a warm and welcoming community of like-minded individuals. With the right 55+ community as your anchor, you can immerse yourself in the sheer beauty of paradise, crafting enduring memories throughout your well-deserved retirement years.
In this sought-after destination, the dream of retiring in paradise becomes a tangible reality. Southwest Florida's flawless climate, breathtaking beaches, and a multitude of recreational pursuits converge to create an idyllic backdrop for retirees to relish their golden years. Whether you seek an active and engaging lifestyle or prefer a tranquil retreat, the 55+ communities in Southwest Florida cater to a diverse array of preferences and desires.
FAQs
Are there medical facilities readily available in Southwest Florida for retirees?
Yes, Southwest Florida has a robust healthcare system, with many hospitals and clinics catering to the needs of retirees.
 What is the cost of living like in these 55+ communities?
The cost of living varies depending on the community and the amenities offered. It's advisable to research and compare options to find one that fits your budget.
 Can I still work part-time or pursue a hobby in retirement in Southwest Florida?
Absolutely! Many retirees in Southwest Florida continue to work part-time or engage in hobbies to stay active and mentally stimulated.
Is there public transportation available in these communities?
While some communities may offer shuttle services, Southwest Florida is generally a car-centric region, so having a vehicle is often necessary.
 How do I go about choosing the right 55+ community for my retirement in Southwest Florida?
To choose the right community, consider your budget, lifestyle preferences, and the amenities that matter most to you. Visiting communities in person and talking to current residents can also provide valuable insights into your decision-making process.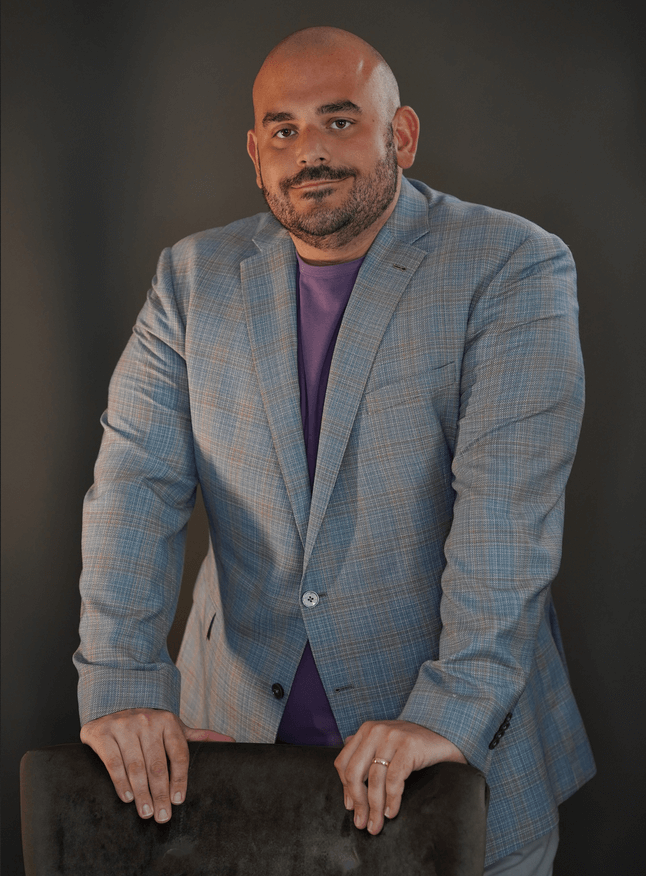 He brings his extensive knowledge of the real estate market, excellent communication skills, experience, and passion to Southwest Florida with the aim of helping sellers, buyers, and investors in achieving their dreams and goals. By incorporating modern digital marketing strategies used by fortune 500 companies, his fresh and innovative approach to real estate, coupled with his natural ability to connect with people, has allowed him to achieve success even in the most complex and competitive situations.