If you're searching for a beautiful destination to settle down in, then Bonita Springs in Southwest Florida should be on your list. It is one of the most sought-after locations for homebuyers due to its stunning beaches, warm climate, and wide range of activities. Moreover, purchasing a new property in Bonita Springs is an excellent investment, given the many entertainment and exploration opportunities the area offers. In this guide, we'll explore why Southwest Florida is a desirable region for your new home and provide insights on how to find your dream home with the help of The Naples Agent.
Why Choose Southwest Florida for Your New Home?
The Southwest Florida region has a lot to offer, which makes it a desirable area for many reasons. The following are some of the top reasons why people are choosing to call Southwest Florida home:
Beautiful Beaches and Warm Weather: The area is known for its sunny beaches and warm weather all year round, making it an ideal location for those who love the outdoors.
Growing Economy: The economy in Southwest Florida is booming, with plenty of job opportunities and a thriving real estate market.
Diverse Culture: The region boasts a diverse culture, with many ethnic communities and a vibrant art scene.
Abundant Outdoor Recreation Opportunities: From hiking and biking to water sports and fishing, there is always something to do in Southwest Florida.
Featured Properties in Bonita Springs, Florida
If you're interested in buying a property in Bonita Springs, Florida, here are some featured properties that you won't want to miss:
If you're in the market for a luxurious home in Bonita Springs, FL, 28026 Edenderry Ct might be the perfect fit for you. This three-year-young Maria Model executive home is a stunning example of Florida luxury living, with four bedrooms, three full baths, and plenty of space for families, retirees, and anyone who loves to entertain guests.
En Suite Guest Bedroom for Added Comfort: This home has a standout feature that sets it apart from others: an en suite guest bedroom. This private and comfortable space is perfect for hosting friends and family, ensuring they have a relaxing place to stay during their visit.
Open Floor Plan and Breathtaking Lake Views: As you enter the home, the open floor plan creates a spacious and welcoming atmosphere. But what truly sets this home apart are the stunning lake views visible from almost every corner of the home. Whether you're relaxing in the living room, cooking in the kitchen, or enjoying a meal in the dining area, you'll be able to take in the peaceful and serene views of the lake.
Functional and Beautiful Kitchen for the Avid Chef: The kitchen in this home is a dream come true for any chef. With sprawling granite countertops, a walk-in pantry, and custom pullouts in every cabinet, this kitchen is both functional and beautiful. Plus, the upgraded sink and top-of-the-line appliances make cooking meals a breeze.
Outdoor Kitchen and Heated Saltwater Pool for Luxury Living: Florida luxury living is all about enjoying the outdoors, and this home has everything you need to do just that. Cook up a storm in your outdoor kitchen while overlooking the lake, or relax in your heated saltwater pool while taking in the stunning views. For the ultimate indulgence, slip into the spa and watch the sunset, letting all your cares slip away.
Top-Notch Amenities in a Wildlife Preserve Community: This home is located in a beautiful, gated community that is designed around a wildlife preserve. The amenities of this highly sought-after community are endless, including a Gordon Lewis-designed 18-hole championship golf course, 8 har tru professional tennis courts, a fitness center, full-service spa, over 16 active clubs, resort-style pool, and three dining venues.
Social Membership Included with Unlimited Amenities: A social membership is included with this property, giving you unlimited access to all the amenities except for golf. However, golf is available off-season at a nominal fee. This means you can enjoy all the perks of this community without breaking the bank.
28026 Edenderry Ct is a dream home that offers everything you could want in a Florida luxury living. From the stunning lake views to the top-notch amenities and indulgent outdoor living spaces, this home is sure to impress. And with a social membership included, you can enjoy all the perks of this highly sought-after community without breaking the bank. So why wait? Schedule a visit and start living your Florida dream today!
If you're in the market for a beautiful and luxurious home in Bonita Springs, Florida, you won't want to miss this one. Located at 13031 Bridgeford Ave, this single-story home sits right on the golf course and has been meticulously renovated with no expense spared. From the moment you pull into the oversized driveway, you'll be impressed by the pristine condition of this stunning property. Let's take a closer look at all the features this turnkey home has to offer.
 Location, Location, Location: The first thing you'll notice about this property is its prime location. Situated on the 11th hole of the Gordon Lewis championship-designed golf course, this home is perfect for anyone who loves to golf. Even if you're not a golfer, you'll appreciate the beautiful views of the course and the serene atmosphere it provides. Plus, the Worthington Country Club is a bundled golf community, meaning that membership is included with the purchase of the home. This means you can enjoy unlimited golfing and access to all the club's amenities without having to pay extra fees.
 A Beautifully Renovated Home: Inside the home, you'll be blown away by the high-end finishes and attention to detail that went into the renovations. The open floor plan is perfect for entertaining and allows for plenty of natural light to flood the space. The kitchen is a highlight of the home, with a spacious island, beautiful waterfall quartz countertops, quartz sink, and ample cabinet space. The appliances are all top-of-the-line, including a Sub-Zero refrigerator and a Wolf gas range.
 Plenty of Space for Relaxing and Entertaining: This home has three spacious bedrooms, plus a den that can be used as an office or an additional guest room. The two full bathrooms have also been renovated with the same high-end finishes found throughout the rest of the home. The fully enclosed veranda adds an additional 583 square feet of living space and provides the perfect place to relax and enjoy the views of the golf course. The veranda features hurricane shutters, so you can enjoy it even in inclement weather.
 Resort-Style Amenities: The Worthington Country Club offers a wide variety of amenities for residents to enjoy. The resort-style pool is the perfect place to cool off on a hot day, and the tennis and bocce courts are great for staying active. The clubhouse features a restaurant, gym, and business center, so you can get work done or grab a bite to eat without leaving the community.
 Turnkey Living: Perhaps the best thing about this property is that it's being sold turnkey with all of its high-end furnishings included. This means you can move in and start enjoying the luxury lifestyle right away, without having to worry about buying furniture or decor. Everything in the home has been carefully selected to complement the renovations and provide a cohesive, luxurious look.
 If you're looking for a beautiful and luxurious home in Bonita Springs, Florida, 13031 Bridgeford Ave is definitely worth considering. With its prime location, stunning renovations, resort-style amenities, and turnkey living, this property offers everything you could want in a Florida home. Contact us today to schedule a tour and see this stunning property for yourself.
Working with The Naples Agent
To find your dream home in Bonita Springs, it's essential to work with an experienced and knowledgeable real estate agent. Frank Procopio, also known as The Naples Agent, has years of experience in the Southwest Florida real estate market. He understands the local area and can provide buyers with all the tools they need to find their dream homes. With his expertise, you can easily navigate the competitive Bonita Springs market and make informed decisions on your purchase.
In conclusion, buying a property in Bonita Springs, Florida, is an excellent idea, given the area's beautiful beaches, warm weather, and endless activities. If you're interested in purchasing a property in this paradise destination, working with The Naples Agent can help you find the perfect home. With his experience and knowledge of the local market, you can rest assured that you're making an informed investment decision.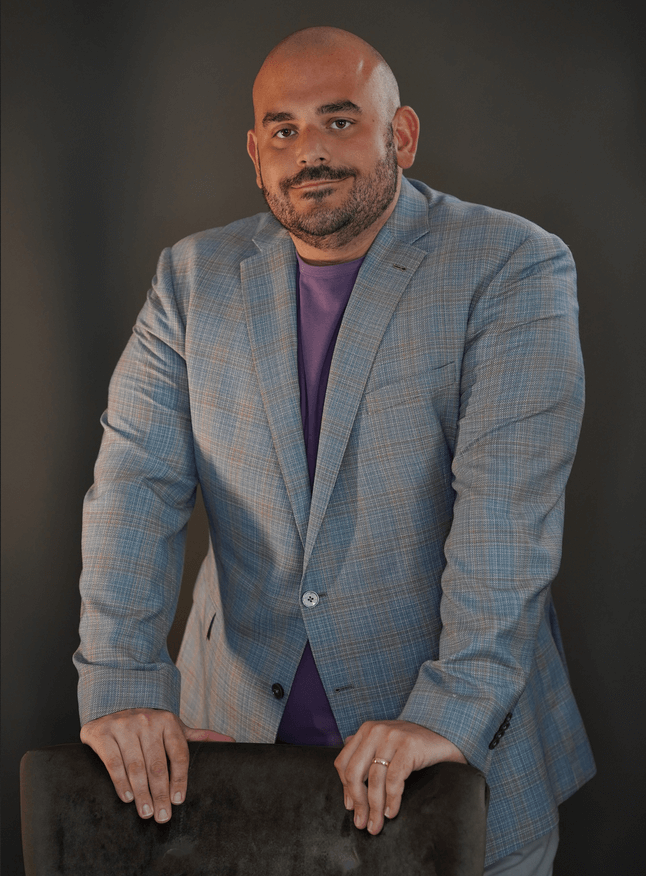 He brings his extensive knowledge of the real estate market, excellent communication skills, experience, and passion to Southwest Florida with the aim of helping sellers, buyers, and investors in achieving their dreams and goals. By incorporating modern digital marketing strategies used by fortune 500 companies, his fresh and innovative approach to real estate, coupled with his natural ability to connect with people, has allowed him to achieve success even in the most complex and competitive situations.