Searching for the ideal home that not only meets your family's needs but also accommodates your furry friends can be quite a challenge. When you're looking for a pet-friendly home in the picturesque city of Naples, Florida, there are several factors to consider. From open spaces and outdoor amenities to nearby pet-friendly attractions, this article will guide you through the process of finding the perfect pet-friendly home in Naples.
Understanding Your Needs
Before beginning your search, it's crucial to outline your specific needs and preferences. Create a checklist that includes the number of pets you have, the size of your pets, and any specific requirements they may have. Consider the size of your family as well, as everyone's comfort matters when choosing a new home.
Researching Pet-Friendly Neighborhoods
Naples boasts several neighborhoods that are known for being pet-friendly. Research areas with parks, walking trails, and proximity to veterinary clinics. Some popular pet-friendly neighborhoods in Naples include Park Shore, Old Naples, and Pelican Bay. These areas often have a welcoming atmosphere for both pets and their owners.
Working with a Pet-Friendly Realtor
To streamline your search, partner with a realtor who understands your desire for a pet-friendly home. They can help you identify listings that meet your criteria and provide insights into the local pet community. A pet-friendly realtor can also guide you towards neighborhoods with dog parks, groomers, and pet supply stores.
Home Features to Consider
When looking for a pet-friendly home, certain features can make life easier for both you and your pets. Look for houses with fenced yards to allow your pets to play safely outdoors. Hardwood or tile floors are practical choices, as they are easier to clean in case of accidents. A spacious interior layout gives your pets ample room to move around comfortably.
Exploring Pet-Friendly Amenities
Apart from the home itself, explore the pet-friendly amenities that Naples has to offer. Visit the local dog parks, such as Central Bark Naples and Rover Run Dog Park, to provide your pets with opportunities to socialize and exercise. Additionally, nearby pet-friendly beaches, like Bonita Beach Dog Park, are perfect for sunny days by the water with your furry companions.
Pet-Friendly Hotspots
Naples is teeming with pet-friendly attractions that you and your pets can enjoy together. Visit the Naples Botanical Garden, where leashed pets are welcome to stroll through lush gardens. If you're a fan of outdoor dining, many restaurants with patios, such as Bonefish Grill and The Dock at Crayton Cove, are pet-friendly and offer special menus for dogs.
Considering Future Needs
As your pet's age, their needs may change. When searching for a pet-friendly home, think about the long-term and consider factors like accessibility for older pets. Single-story homes might be more suitable for senior pets, eliminating the need to navigate stairs.
FAQs
Are there any breed restrictions in pet-friendly neighborhoods in Naples, Florida?
 No, most pet-friendly neighborhoods in Naples do not impose breed restrictions, but it's always a good idea to check with the community guidelines.
What pet services are available in Naples, Florida?
 Naples offers a range of pet services, including grooming salons, veterinary clinics, pet supply stores, and dog trainers.
Are there any pet-friendly events in Naples?
 Yes, Naples hosts various pet-friendly events, such as pet parades, adoption drives, and dog-friendly festivals throughout the year.
Are there any pet-friendly hotels in Naples for visitors with pets?
 Yes, Naples offers several pet-friendly hotels that welcome guests with pets. Be sure to check the hotel's policies and any additional pet fees.
What is the cost of living in pet-friendly neighborhoods in Naples?
 The cost of living in pet-friendly neighborhoods in Naples can vary based on factors like location, home size, and amenities. It's recommended to consult with a local realtor to get accurate information.
Are there any pet daycare facilities in Naples for when I'm at work?
 Yes, Naples has pet daycare facilities where you can leave your pets in a safe and supervised environment while you're at work. Research and visit facilities to find the best fit for your pets.
Is Naples known for its veterinary care and services?
 Yes, Naples offers a range of veterinary clinics and animal hospitals that provide quality care for pets. Make sure to choose a clinic that aligns with your pets' needs and preferences.
Can I take my dog to the beach in Naples?
 Yes, there are designated pet-friendly beaches in Naples where dogs are allowed on leashes. Make sure to follow the beach regulations.
Do pet-friendly homes in Naples typically have outdoor spaces?
 Many pet-friendly homes in Naples come with fenced yards or outdoor spaces where pets can play and relax safely.
The Journey to Your Pet-Friendly Haven
The search for an ideal pet-welcoming residence in Naples, Florida, entails meticulous contemplation of your family's necessities and your furry companions' requisites. From handpicking the appropriate neighborhood and collaborating with a real estate agent attuned to pet needs to appraising home attributes and delving into local amenities, Naples stands as an oasis for those who hold their pets dear. With its warm and inviting ambiance, along with a plethora of pet-friendly attractions, Naples undeniably emerges as an exceptional preference for forging enduring moments with your family and your four-legged friends.
Throughout your expedition to unearth the flawless pet-friendly abode in Naples, Florida, bear in mind that this voyage is not only about your own contentment but also about the joy of your pets. By grasping your pets' requirements, enlisting the aid of the appropriate experts, and immersing yourself in Naples' culture of pet inclusivity, you will be well on your way to crafting a haven where treasured memories are crafted.
Should you require assistance in your pursuit of the perfect pet-friendly home, I encourage you to reach out to Frank Procopio, The Naples Agent. With his expertise and dedication to matching families with pet-friendly properties, Frank can be your invaluable guide in navigating the Naples real estate landscape. Contact Frank today and take the first step towards realizing your dream of a pet-friendly haven in Naples.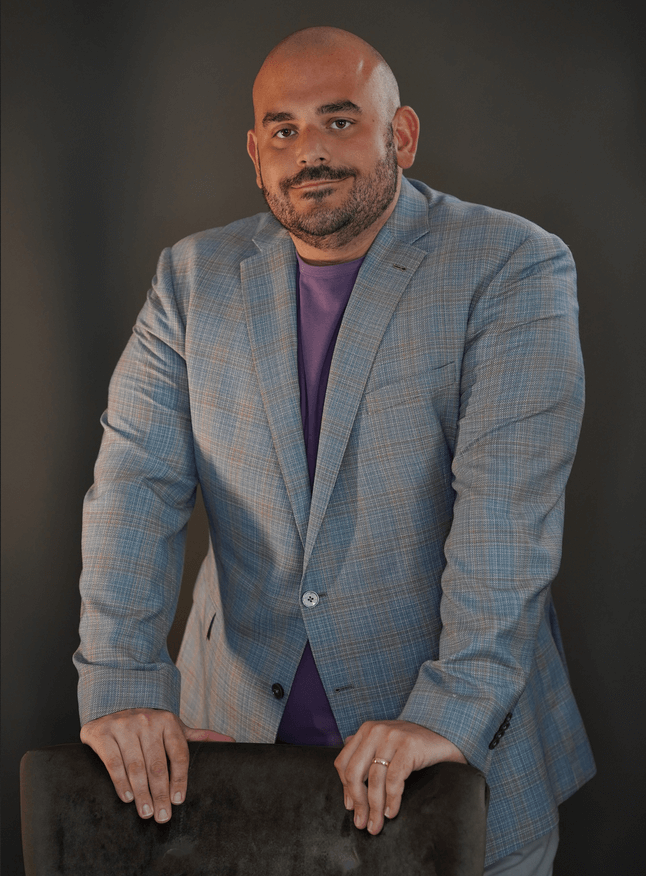 He brings his extensive knowledge of the real estate market, excellent communication skills, experience, and passion to Southwest Florida with the aim of helping sellers, buyers, and investors in achieving their dreams and goals. By incorporating modern digital marketing strategies used by fortune 500 companies, his fresh and innovative approach to real estate, coupled with his natural ability to connect with people, has allowed him to achieve success even in the most complex and competitive situations.