Beachfront Bliss: Living in the Lap of Luxury at Naples' Waterfront Communities
Naples, a coastal gem nestled in Southwest Florida, is renowned for its stunning white sandy beaches, crystal-clear waters, and vibrant lifestyle. Renowned for its upscale waterfront communities, Naples has become a sought-after destination for those seeking to indulge in the finest aspects of life. Nestled along the Gulf of Mexico, this tropical haven beckons those seeking the ultimate beachfront bliss and a life of opulence. Let's take a closer look at what makes living in Naples' waterfront communities a dream come true.
Paradise Found: Naples' Enchanting Beaches
Imagine waking up to the sound of gentle waves caressing the shore, a refreshing sea breeze drifting through your windows. Naples boasts some of the most exquisite beaches in the world, such as Vanderbilt Beach, Clam Pass Park, and Delnor-Wiggins Pass State Park. Residents often enjoy private beach access, allowing them to relish the soft, white sands and warm waters without the crowds. This tranquil setting fosters a sense of serenity and seclusion, making every beach day a luxurious escape.
Cultural Enrichment: The Artistic Soul of Naples
Beyond its captivating beaches, Naples features a rich cultural scene. The city boasts a thriving arts scene, with galleries, theaters, and cultural events that showcase local and international talent. Residents can immerse themselves in a rich tapestry of cultural events and entertainment, providing a perfect balance between relaxation and intellectual stimulation.
Exclusive Amenities: Indulgence Redefined
Living in Naples' waterfront communities means embracing a life of indulgence. Residents can unwind at luxurious spas, take a dip in infinity pools overlooking the Gulf, play tennis on private courts, and enjoy upscale dining experiences without leaving their community. Whether you're seeking relaxation or adventure, these communities have something to cater to every whim.
Endless Recreation: Pursue Your Passions
For those who love the great outdoors, Naples is a recreational paradise. Golf enthusiasts will find themselves in heaven with an abundance of world-class golf courses dotting the Naples landscape. For those who love the water, Naples is a boater's paradise. From sailing to deep-sea fishing, the possibilities for aquatic adventures are endless.
Thriving Nature: Preserve Serenity
While Naples embraces luxury living, it remains deeply committed to preserving its natural treasures. The nearby Everglades and Corkscrew Swamp Sanctuary allow residents to connect with nature, witnessing diverse wildlife and lush ecosystems. Naples' dedication to conservation ensures that generations to come will continue to enjoy its natural wonders.
Considering an Investment in One of These Waterfront Communities?
In conclusion, Naples' waterfront communities offer a dreamlike existence, where beachfront bliss and luxury living intertwine effortlessly. With breathtaking beaches, extravagant residences, and a myriad of recreational activities, this paradise promises an idyllic lifestyle that many can only dream of. Whether you are a retiree looking for a peaceful retreat or a family in search of an active beachfront lifestyle, Naples welcomes you to experience the lap of luxury by the turquoise waters of the Gulf of Mexico.
If you've been captivated by the allure of Naples' waterfront communities and are eager to find your own slice of beachfront bliss, look no further than Frank Procopio, The Naples Agent. As a reputable realtor specializing in Southwest Florida, Frank possesses an intimate understanding of the local market and an extensive network of properties in Naples' most sought-after waterfront communities. Don't miss the opportunity to work with a seasoned professional who can guide you on your journey to finding the perfect luxury home in this idyllic coastal paradise.
Living in the lap of luxury at Naples' waterfront communities is a dream that can become a reality with the expertise and guidance of Frank Procopio. As a realtor with a passion for Southwest Florida, Frank is committed to helping you discover the finest properties that suit your unique preferences and lifestyle. From elegant beachfront estates to upscale condos with breathtaking views, Frank's knowledge and dedication ensure that you'll find the perfect match for your vision of coastal living.
Take the first step towards your beachfront oasis by reaching out to Frank Procopio, The Naples Agent. Allow him to lead you on a personalized real estate journey, where you can explore the finest offerings Naples has to offer and make your dream of living by the Gulf of Mexico a reality. Get in touch with Frank today and unlock the door to the luxurious and vibrant lifestyle that awaits you in Naples' waterfront communities.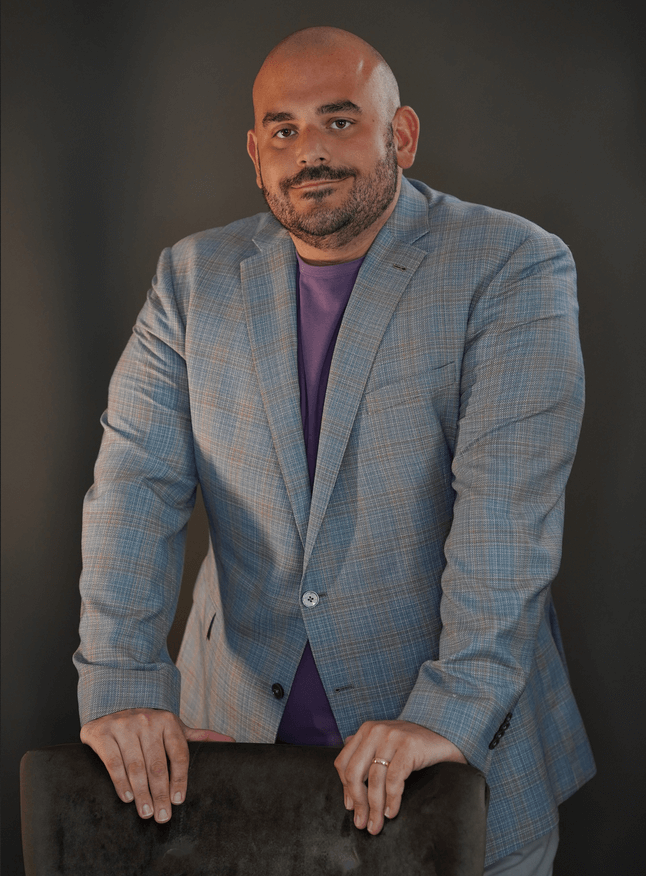 He brings his extensive knowledge of the real estate market, excellent communication skills, experience, and passion to Southwest Florida with the aim of helping sellers, buyers, and investors in achieving their dreams and goals. By incorporating modern digital marketing strategies used by fortune 500 companies, his fresh and innovative approach to real estate, coupled with his natural ability to connect with people, has allowed him to achieve success even in the most complex and competitive situations.