The 2022 Special Session A will begin at 10:00 a.m., according to an official proclamation from Florida state leaders bringing back lawmakers to Tallahassee. beginning on Monday, December 12th, for a period of five days, and ending no later than 11:59 p.m. on Friday, December 16th. The special session was called to prevent assessments (also known as hurricane taxes), reduce the amount of litigation in Florida's property insurance market, strengthen Citizens Property Insurance Corporation's financial standing, and promote the availability of reinsurance for property insurance writers through a state-backed reinsurance program.
A statewide toll credit program will be established, fulfilling a priority of Governor Ron DeSantis, and legislation to provide additional assistance to the Division of Emergency Management in hurricane recovery efforts, provide property tax relief to Floridians affected by Hurricanes Ian and Nicole, and provide tax relief to all Floridians. The insurance and business communities are in agreement that major reform is required as executives and stakeholders from the insurance sector assemble today in Orlando for the Florida Chamber Annual Insurance Summit. Florida's insurance market is in danger, and Special Session A offers a special chance to safeguard Florida's citizens and give the sector the relief it needs.
Why it Matters
The Florida Chamber is fighting for serious lawsuit abuse changes that would enhance the overall health of the insurance market, first and foremost of which is a comprehensive repeal of the one-way attorney fee provision. Trial lawyers sometimes utilize the one-way attorney fee legislation to sue insurance providers for very little sums in exchange for huge attorney fee settlements. These lawsuits are a big business, trying to get businesses to settle or pay claims to avoid protracted litigation while a few lawyers make money. Unfortunately, the cost is passed on to Florida's customers in the form of increased rates.
Over the past few years, lawmakers have made sincere attempts to address the property insurance disaster. However, due to inventive billboard lawyers, they have been unable to address the unchecked, wasteful litigation atmosphere that is pushing up consumer premiums. According to the statistics, Florida accounted for almost 76% of all property insurance lawsuits filed countrywide last year, but only representing around 7% of all property insurance claims made statewide. Surprisingly, one research found that although 71 percent of all property insurance lawsuit payouts went to plaintiffs' attorneys' fees, just 8% of them went to consumers.
This year, six property insurance businesses filed for bankruptcy, and Florida's property insurance rates have increased to three times the national average. The government-backed insurer of last resort, Citizens Property Insurance Corporation, has added 362,000 policies this year, signaling a failing market. According to Florida Chamber President and CEO Mark Wilson's op-ed, if a large storm depletes Citizens' funds, all taxpayers might be subject to a significant "hurricane tax." For those who create policies, for companies, and for consumers, this tendency cannot continue. Unfortunately, Florida's artificially induced property insurance catastrophe has only been made worse by the landfall of Hurricanes Ian and Nicole earlier this year. The forthcoming special session gives a great chance for lawmakers to address the chronic challenges ailing our property insurance industry and deliver Governor DeSantis long overdue improvements.
Background
The Florida Chamber has fought for changes to property insurance for many years. More recent initiatives include establishing the annual Insurance Summit during the 2004–2005 hurricane season, which brings together stakeholders from across the world and across Florida to explore policy solutions. The Consumer Protection Coalition was established by the Florida Chamber of Commerce in 2016 and is composed of trade associations, contractors, and consumer protection groups. Its goal is to defend the public from dishonest businesspeople and litigators who raise the cost of insurance for all consumers. In order to raise Florida's lawsuit abuse atmosphere from the lowest five to the top quartile in the country by 2030, the Florida Chamber most recently launched the Litigation & Regulatory Reform Center. The Florida Chamber established the General Counsels Council this year in collaboration with the Litigation & Regulatory Reform Center, bringing together legal authorities from across the state who are dedicated to rooting out lawsuit abuse and advancing the change required to realize Florida's competitive potential.
A unified business community is required to safeguard Floridians from runaway litigation and stabilize our property insurance market. We implore you to get in touch with the House and Senate members who represent you or with whom you have a rapport and ask them to support the complete repeal of Florida's one-way attorney fee laws. While not the only change needed to strengthen our market, repealing Florida's one-way attorney laws is a crucial step to draw in new investment, reduce insurance costs, and, most importantly, safeguard Florida's consumers.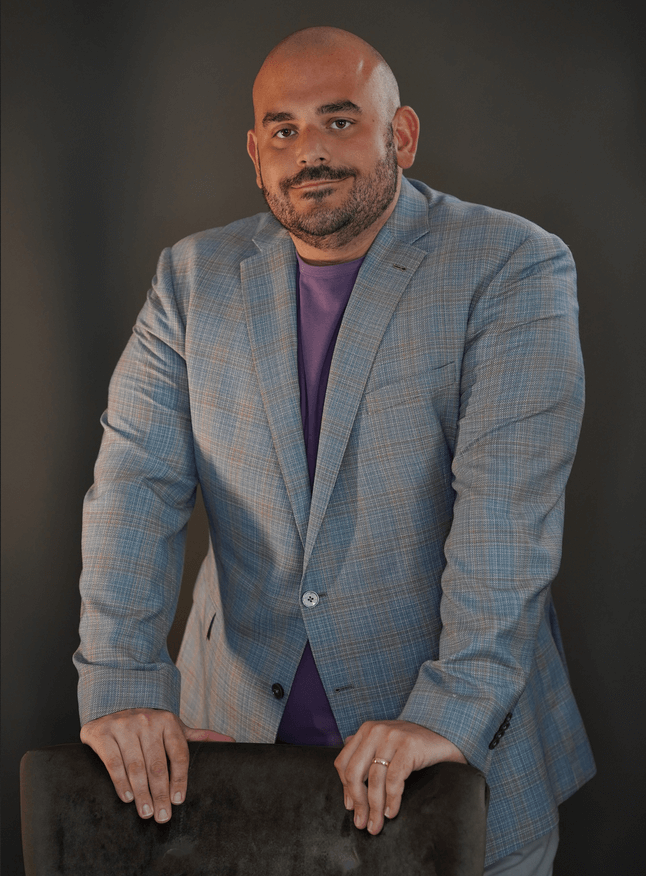 He brings his extensive knowledge of the real estate market, excellent communication skills, experience, and passion to Southwest Florida with the aim of helping sellers, buyers, and investors in achieving their dreams and goals. By incorporating modern digital marketing strategies used by fortune 500 companies, his fresh and innovative approach to real estate, coupled with his natural ability to connect with people, has allowed him to achieve success even in the most complex and competitive situations.