Buying a house is one of the biggest investments you will ever make, and the mortgage process can be daunting. In this article, we will guide you through the mortgage process step-by-step, so you can be confident that you are making the right decisions.
Understanding Mortgage Basics
Before we dive into the mortgage process, it's important to understand some basic terms and concepts. A mortgage is a loan that is used to buy a property, and it is secured by the property itself. The loan is paid back over a set period of time, typically 15 or 30 years, and it comes with an interest rate. The interest rate can be fixed or adjustable, and it determines how much you will pay back over the life of the loan.
Pre-Approval Process
The first step in the mortgage process is getting pre-approved for a loan. This involves filling out an application, providing documentation of your income, assets, and debts, and undergoing a credit check. Once you are pre-approved, you will receive a letter stating the amount you are qualified to borrow.
House Hunting
With your pre-approval letter in hand, you can start house hunting. It's important to stick to your budget and to consider factors like location, school districts, and property taxes. When you find a house you like, you will make an offer and negotiate the terms of the sale.
Applying for a Mortgage
Once your offer is accepted, it's time to apply for a mortgage. This involves filling out a formal application, providing documentation, and paying an application fee. The lender will then review your application and determine whether or not to approve your loan.
Underwriting
If your loan is approved, it will go through underwriting. This is a process in which the lender verifies your income, employment, and credit history, and determines whether you are a good candidate for the loan. If you pass underwriting, you will receive a commitment letter stating the terms of your loan.
Closing
The final step in the mortgage process is closing. This is when you sign all the paperwork and pay any closing costs, including the down payment. Once everything is signed and the money has been transferred, you will officially own your new home.
Tips for a Smooth Mortgage Process
To ensure a smooth mortgage process, there are a few tips you should keep in mind. Firstly, make sure to shop around for the best mortgage rates and terms. Don't just go with the first lender you find, as you may be able to save thousands of dollars over the life of your loan by comparing rates and fees.
Secondly, be prepared to provide documentation quickly and efficiently. Your lender will likely request a lot of information from you, such as bank statements, tax returns, and proof of income. Make sure you have all of this information ready to go and be prompt in providing any additional documentation that is requested.
Finally, be aware of any potential roadblocks that could derail your mortgage application. For example, if you are self-employed or have a spotty credit history, you may have a harder time getting approved for a mortgage. Work with your lender to address any potential issues and come up with a plan to overcome them.
Additional Resources
If you're still feeling unsure about the mortgage process or want to learn more, there are a variety of resources available to help you. Here are a few to consider:
Consumer Financial Protection Bureau (CFPB): The CFPB is a government agency that provides consumer protection in the financial sector. They offer a wealth of information on mortgages and other financial products, as well as tools and resources to help you make informed decisions. You can visit their website at www.consumerfinance.gov.
Federal Housing Administration (FHA): The FHA is a government agency that provides mortgage insurance for FHA-approved lenders. They offer programs to help first-time homebuyers and low-to-moderate-income borrowers qualify for mortgages.
The Federal Housing Administration (FHA) offers loans to first-time homebuyers and those with lower credit scores or smaller down payments. You can learn more about FHA loans at www.hud.gov.
National Association of Realtors (NAR): The NAR is a professional organization for real estate agents and brokers. They offer resources and education to help homebuyers navigate the real estate market and find the right home.
National Association of Mortgage Brokers (NAMB): The NAMB is a trade association for mortgage brokers. They offer training, certification, and advocacy for their members, as well as resources and education for consumers.
Your lender or real estate agent can also be a valuable resource in guiding you through the mortgage process and answering any questions you may have.
Finally, don't underestimate the power of your own research. There are countless articles and resources available online that can provide insight and guidance on the mortgage process.
These are just a few of the many resources available to you as you navigate the mortgage process. We encourage you to do your research, ask questions, and seek guidance from professionals in the industry.
The Bottom Line
The mortgage process can be daunting and intricate process, but with the appropriate guidance and preparation, it can also be an enriching and exciting experience. To effectively navigate this process and acquire the necessary loan to purchase your dream home, it is crucial to grasp the fundamentals, explore various rates and terms, and prepare to provide the required documentation while addressing potential issues.
In conclusion, obtaining a mortgage is a substantial undertaking that requires comprehensive planning, persistence, and attention to detail. It is imperative to comprehend the different types of mortgages, establish a realistic budget, and investigate the best rates and terms. Additionally, having the necessary documentation and being prepared to confront potential issues can streamline the process and enhance your chances of success.
It is important to bear in mind that owning a home entails significant investment and responsibility, and it is critical to make well-informed decisions. There are various resources available, such as the CFPB and FHA, that can be utilized to facilitate this process. It is also beneficial to seek guidance from industry professionals and inquire about any concerns.
By adhering to these guidelines and keeping your objectives in mind, you can effectively navigate the mortgage process and achieve your goal of homeownership. We extend our best wishes for success on your journey toward homeownership!
If you have any additional inquiries or require assistance with your mortgage application, please do not hesitate to reach out to Frank Procopio │ The Naples Agent. With years of experience in the real estate industry, Frank can guide you through every step of the process and help you find the best mortgage for your needs. Contact us today and be on your way to your dream house.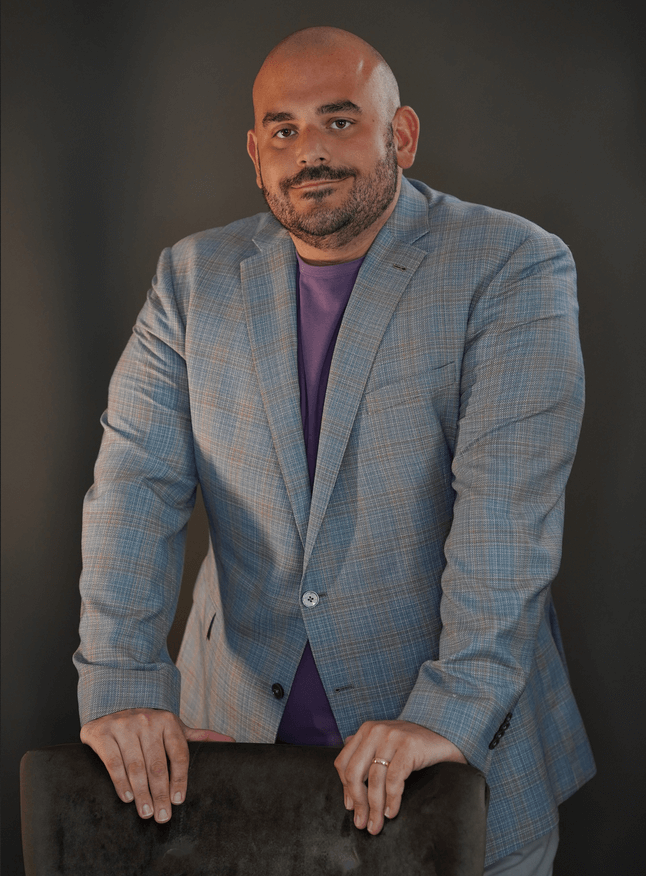 He brings his extensive knowledge of the real estate market, excellent communication skills, experience, and passion to Southwest Florida with the aim of helping sellers, buyers, and investors in achieving their dreams and goals. By incorporating modern digital marketing strategies used by fortune 500 companies, his fresh and innovative approach to real estate, coupled with his natural ability to connect with people, has allowed him to achieve success even in the most complex and competitive situations.