Are you tired of the harsh winters and dreaming of a warmer escape? If so, you might want to consider becoming a snowbird. The idea of living where people vacation is enticing, and in this article, we'll explore what it means to be a snowbird and how you can discover your perfect snowbird paradise.
What is a Snowbird and Why Should You Become One?
Snowbirds are people who migrate seasonally to warmer regions, typically during the winter months. They seek refuge from cold weather and often reside in locations known for their pleasant climate. Snowbirds are like temporary tourists who enjoy extended vacations in their chosen destinations.
There are many reasons why people choose to become winter migrants. Some of the most common motivations include:
To escape the cold and harsh winters of northern climates.
To enjoy the milder, more comfortable winters of warmer climates.
To experience a change of scenery and culture.
To meet new people and build lasting friendships in snowbird communities.
To enjoy outdoor activities year-round.
To pursue hobbies and interests that are more easily accessible in warmer climates.
To retire in a more affordable and desirable location.
How to Choose the Perfect Snowbird Destination
When selecting your snowbird destination, there are a few key factors to consider:
Climate: What type of climate do you prefer? Do you want to live in a dry, desert climate or a more humid, coastal climate?
Amenities: What amenities are important to you? Do you want to live in a community with golf courses, tennis courts, and swimming pools? Or are you more interested in hiking trails, bike paths, and cultural attractions?
Cost of living: How much can you afford to spend on housing, food, and other expenses? Be sure to factor in the cost of transportation to and from your snowbird destination.
Proximity to family and friends: How important is it to you to be close to loved ones? If you have family and friends who live in a particular snowbird destination, that may be a major factor in your decision-making process.
Preparing for Your Warm Weather Traveler Adventure
Once you've chosen your snowbird destination, there are a few things you need to do to prepare for your adventure:
Secure accommodations: You'll need to find a place to live in your snowbird destination. This could be a rental property, a condo, or even an RV spot. Be sure to book your accommodations well in advance, especially if you're traveling during peak season.
Pack essentials: Don't forget to pack appropriate clothing for your destination's climate, as well as essential documents, medications, and personal items.
Update your budget: You'll need to create a budget that considers both your home and snowbird expenses. Be sure to factor in the cost of transportation, housing, food, and other activities.
Consider your healthcare needs: Make sure you have appropriate healthcare coverage in your snowbird destination. You may also want to locate healthcare facilities near your residence.
Embracing the Cold Weather Refugee Lifestyle
Living like a snowbird means taking full advantage of your newfound location. Here are a few tips:
Get involved in the community: Join snowbird clubs and groups to meet new people and make friends. Participate in social events and activities.
Explore the local culture: Visit local markets, art galleries, and historical sites. Engage with the local community and learn about their traditions and stories.
Enjoy outdoor activities: Many snowbird destinations offer year-round outdoor activities like hiking, biking, golf, and tennis. Take advantage of the warm weather and get active!
Savor the cuisine: Experience the unique cuisine of your snowbird destination. Try new foods and restaurants.
Overcoming Snowbird Challenges
While the sun seeker lifestyle is appealing, it can come with challenges like homesickness and adjusting to a new routine. Here are a few tips for overcoming these challenges:
Stay connected with loved ones back home: Use technology to video call, chat, and stay in touch regularly. Schedule visits with family and friends whenever possible.
Be open to new experiences: The snowbird lifestyle is a great opportunity to try new things and expand your horizons. Be open to new activities, new people, and new cultures.
Find a support system: Establish a network of friends and neighbors who can assist you in case of emergencies or provide companionship.
Embrace the Snowbird Lifestyle for Winter Paradise
Discover the allure of the winter migrant lifestyle, your ticket to escaping the cold and embracing a new, inviting chapter in life. Whether you're an active senior yearning for adventure or seeking a serene retirement destination, snowbirding has something to offer everyone. Start planning your snowbird adventure today!
The snowbird lifestyle offers a unique and rewarding way to escape winter's chill and embrace a new chapter of life in a warmer, more inviting environment. From making friends and immersing yourself in local culture to staying safe and preparing for your return home, there's much to enjoy and explore as a snowbird.
So, whether you're seeking adventure, relaxation, or a sense of community, becoming a snowbird can be the perfect way to live where people vacation. Don't miss out on the opportunity to create cherished memories and make your winter paradise a reality. Contact us today to embrace the snowbird lifestyle, and let your adventure begin!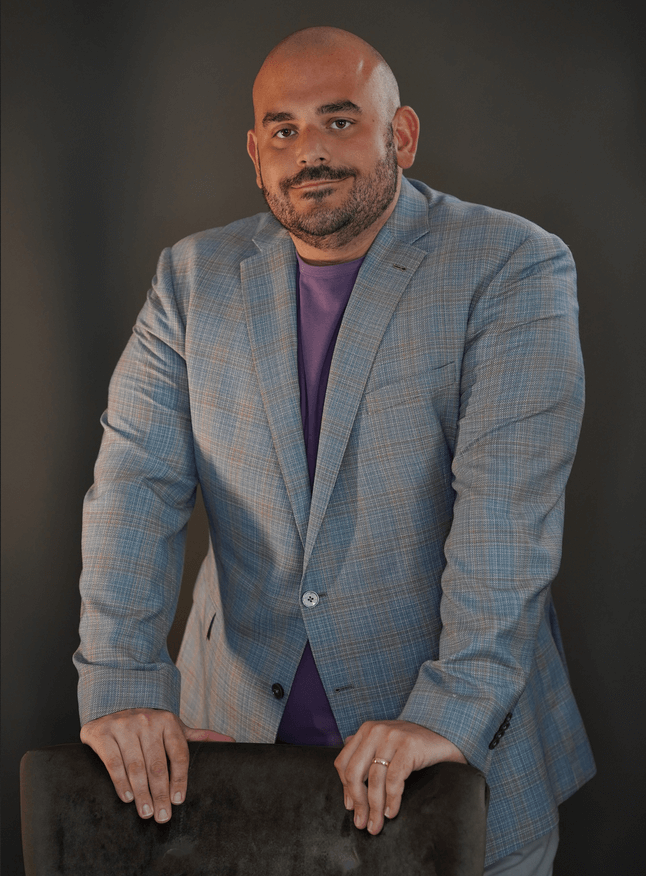 He brings his extensive knowledge of the real estate market, excellent communication skills, experience, and passion to Southwest Florida with the aim of helping sellers, buyers, and investors in achieving their dreams and goals. By incorporating modern digital marketing strategies used by fortune 500 companies, his fresh and innovative approach to real estate, coupled with his natural ability to connect with people, has allowed him to achieve success even in the most complex and competitive situations.