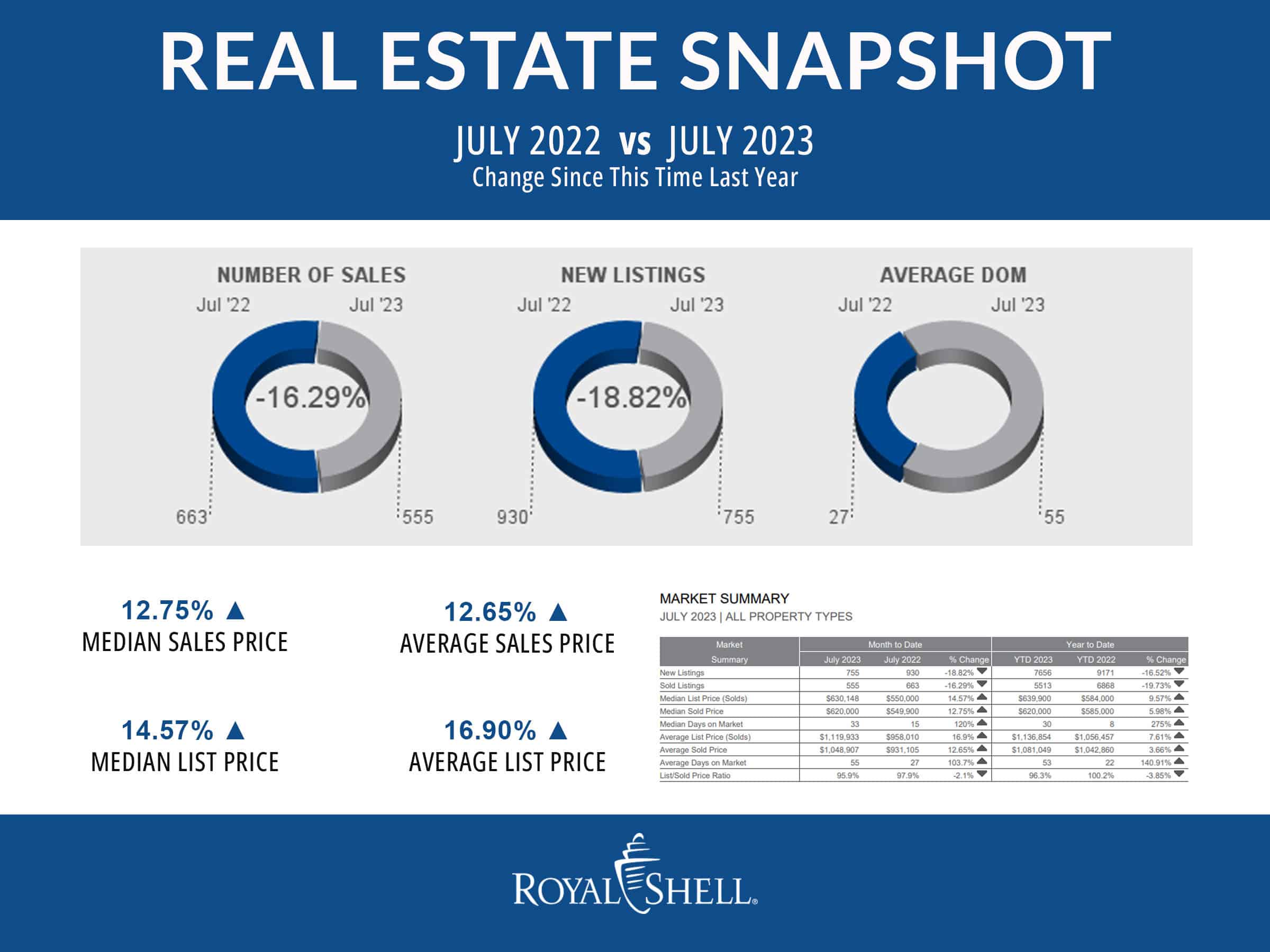 Naples Real Estate Market Update: August 2023 – Exploring Opportunities Amidst a Thriving Market
In the radiant glow of August 2023, the Naples real estate market stands tall, exuding strength and promise. With an unwavering upward trajectory, home prices continue their ascent while inventory remains in short supply. In this update, we delve into the heart of the Naples real estate scene, offering insights into its vibrancy, the forces propelling it, and strategies for potential buyers to navigate this dynamic landscape.
Market Dynamics in August 2023
Naples commands attention as its real estate market thrives vigorously. A substantial 12.2% surge from the previous year has elevated the median home price to a remarkable $701,000. The underlying factors contributing to this formidable performance are multifaceted.
Driving Factors of Naples Real Estate Resilience
Tourist Haven Turned Permanent Abode: Naples' allure as a sought-after tourist destination has paved the way for a trend of permanent relocations. Many individuals, enchanted by its charms, are opting to make Naples their forever home.
Robust Job Market: Naples' economic landscape gleams with opportunities. The region witnesses a buoyant job market, characterized by businesses expanding their footprint or relocating, further fueling housing demand.
Affordability Amplified: With interest rates retaining their seductive lows, aspiring homeowners find themselves better equipped to embark on the journey of homeownership.
Navigating the Naples Real Estate Scene
The vigor of the Naples real estate market is evident through its swift pace. Homes here barely linger, spending an average of just 19 days on the market. Aspiring homeowners must don their proactive gear, ready to swiftly seize opportunities and, often, contemplate offers exceeding the listed price.
However, within this spirited market, avenues for buyers to seize opportunities still exist:
New Developments Beckon: The horizon is adorned with new developments, offering fresh opportunities for those seeking their Naples abode.
Negotiation Potential: Savvy buyers can leverage negotiations, as some sellers are open to discussing pricing terms.
Alternative Financing Routes: Consider innovative financing avenues, like down payment assistance programs, to tailor solutions that align with your financial reality.
Strategies for Aspiring Naples Homeowners
Market Insight is Power: Delve into the current market conditions before initiating your house hunt. Acquaint yourself with median home prices, available inventory, and the rhythm of sales.
Budget Wisely: Anchor your aspirations with a solid budget, and steadfastly adhere to it. Maintaining financial prudence safeguards against overspending and potential financial stress.
Pre-Approval Advantage: Gain a competitive edge by securing pre-approval for a mortgage. Demonstrating financial readiness positions you as a serious contender in the market.
Swift Action Pays Off: The Naples market operates at a fast pace. Be prepared to act swiftly when your dream home surfaces, embracing the art of timely offers and constructive negotiations.
Flexibility Fuels Success: In the spirit of competition, flexibility may hold the key to success. Open your mind to the possibility of a smaller dwelling, an alternative location, or a fixer-upper.
Additional Considerations for Naples Homebuyers
Education Excellence: If you have school-aged children, Naples boasts top-tier public schools, a pivotal factor in your decision-making process.
Amenities Abound: The allure of Naples extends beyond housing, with its splendid beaches, world-class golf courses, and delectable dining establishments.
Climate Comfort: Naples' perennially mild climate adds to its allure, especially for retirees and seasonal residents.
In Conclusion
August 2023 bathes the Naples area real estate market in a radiant glow of prosperity. Amidst soaring prices and limited inventory, the landscape presents a kaleidoscope of opportunities for well-prepared buyers. As the market thrives, a calculated approach rooted in research, prudence, and agility is the compass guiding aspiring homeowners toward their Naples dream. For personalized guidance and insights, partnering with an experienced real estate agent is paramount. In the radiant Naples sun, the journey to homeownership is brimming with potential and promise.
If you are thinking about buying or selling a home in Naples, it is important to work with an experienced real estate agent who can help you navigate the market and find the best deal possible.
The Naples area real estate housing market is always changing. If you're looking to sell a property in Naples, get in touch with a REALTOR® who specializes in the area. We will be able to help you organize showings to the correct people, assess the usage of contingencies, and assist you in negotiating your home sale during a multiple-offer process. We can handle your upcoming buy or sale in the Naples region. Search for your dream home with us today!
If you are looking to sell a home in Naples, contact Frank Procopio │ The Naples Agent!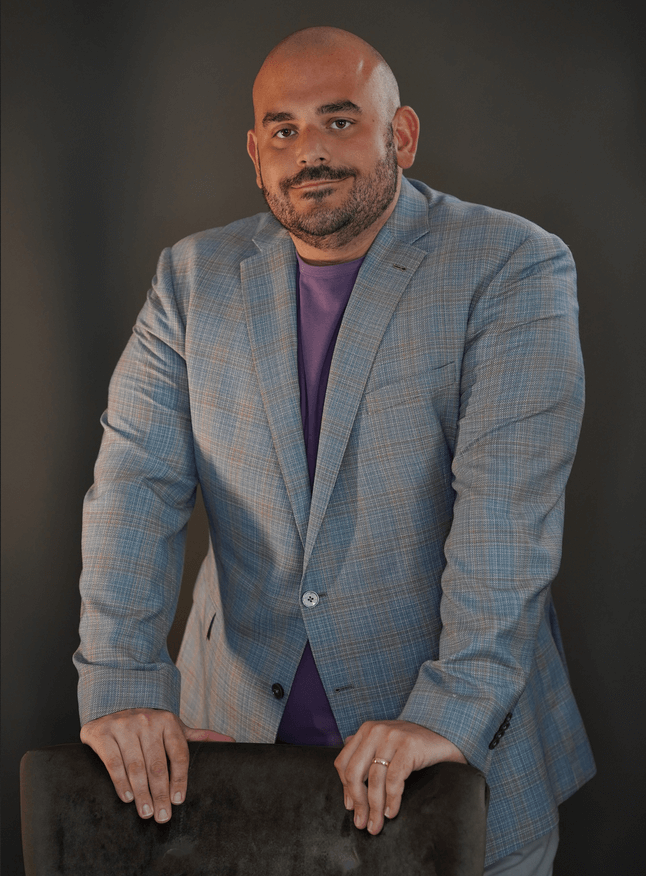 He brings his extensive knowledge of the real estate market, excellent communication skills, experience, and passion to Southwest Florida with the aim of helping sellers, buyers, and investors in achieving their dreams and goals. By incorporating modern digital marketing strategies used by fortune 500 companies, his fresh and innovative approach to real estate, coupled with his natural ability to connect with people, has allowed him to achieve success even in the most complex and competitive situations.